Here are the commission types I currently offer. More information is available in the form links. Please use them to submit a commission request if you're interested! All payments are made through Paypal. If the forms are closed, that means I'm currently not accepting commissions! Please check the front page of my website or my Twitter/Instagram for whether slots are open.
For commercial work or projects, please contact me at my email: feverfictionworks@gmail.com
Feel free to message me about any additional questions as well.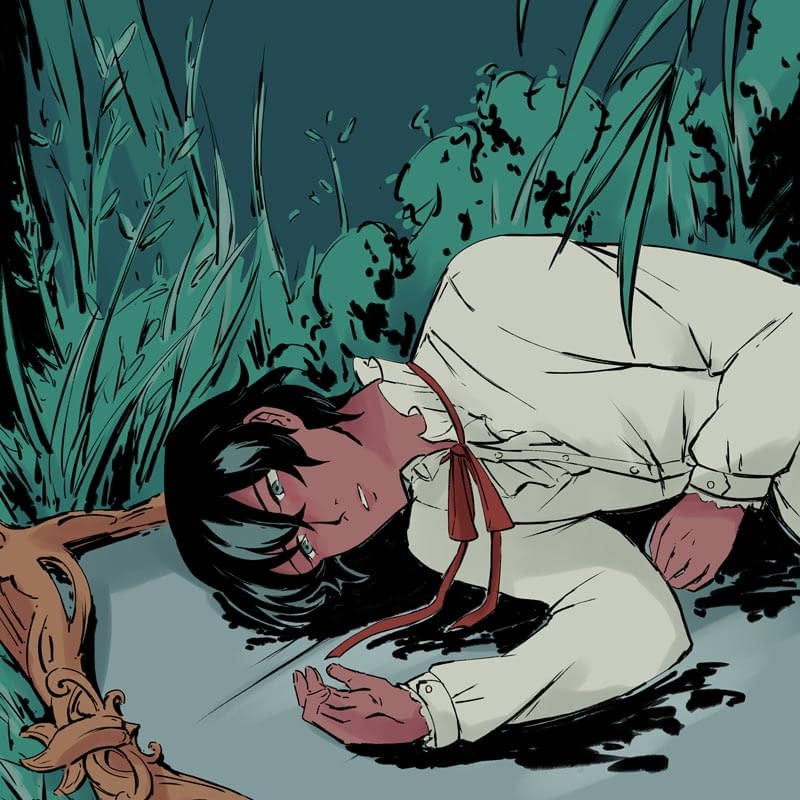 Digital illustration commissions for a character of choice. Illustrations can be done for OCs or fan characters.
Prices for 1 character + simple background are as follows:
Waist-up | Line: 40USD

Waist-up | Colour: 60USD
Full-body | Line: 65USD
Full-body | Colour: 80USD
Prices are subjected to updates whenever I feel that changes are appropriate.
Additional costs apply for any extra character and background detail

All commissions will be delivered at approx 2480px (300dpi)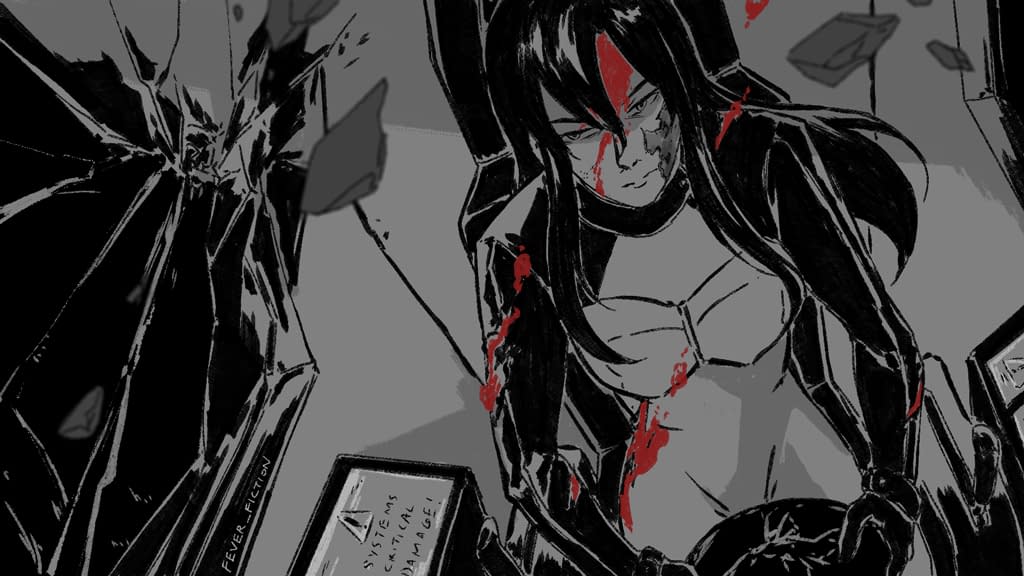 Digital B&W commissions for a still scene drawn as a 16:9 screencap. Scenes from narrative stories can be illustrated.
Prices are as follows:
1 Character: 40USD

2 Characters: 65USD
Prices are subjected to updates whenever I feel that changes are appropriate.
Additional costs apply for any extra details or complicated backgrounds

All commissions will be delivered at 3840 × 2160px (300dpi)
I have the right to refuse a commission if I'm not comfortable or confident of drawing it.
Complicated details/backgrounds is subject to additional charges. For enquires feel free to DM or email me.
Drawings will be in the styles shown in the samples and I will only start when I have received payment for it.
Once a commission request is confirmed + paid for, it cannot be refunded.
A progress sketch will be sent to check-in, so please check your email/social media and give me your approval to proceed
Once the sketch is approved and I have started on inking, it cannot be changed
Drawings will take 1-2 months or upwards to complete depending on my schedule, so please be patient.
Commissions will be posted on my social media unless requested otherwise
Commissioned artwork cannot be sold as NFTs.
All commissioned art are for PERSONAL USE only (PERSONAL USE refers to using the artwork as your profile picture, background, in your character profile, etc where they are not being used to promote any product or service. You can also print copies of the artwork as long as you do not sell or use them for marketing/promotion.)
For COMMERCIAL WORK such as web or print novel covers, banner artwork, etc. please contact me via email.
CONTACT: feverfictionworks@gmail.com